tungsten carbide saw tips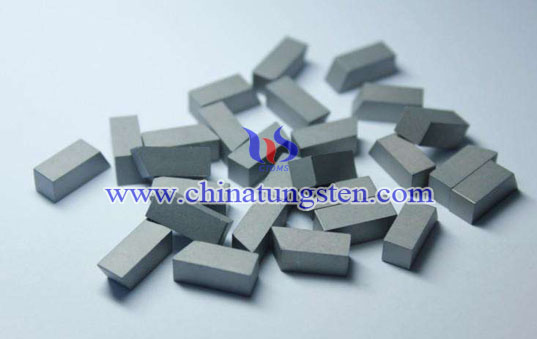 Tungsten carbide saw tip has a thin metal blade or disk with a sharp, usually toothed edge. Tungsten carbide saw tip is used for cutting wood, metal, or other hard materials. They can be hand-operated or power-driven. They are stable, easy to be welded, good hardness and wear ability. Tungsten carbide saw tips are used in surface processing of cast irons, colored metal and alloys, as well as nonmetal materials for hard metal, carbide rough turn, rough planning, and precision milling. Our carbide saw tips for circular saw blade are specialized in cutting all kinds of grass, wood, composite wood, aluminum, metal, etc. Different grades are available, such as K01, K05, K10, K15 K20, K30, P20, P40, etc.
We produce a wide range of standard and special tungsten carbide sintered saw tips and groover tips profiles, for both wood and metal cutting applications. Our saw tips are produced using automated press tooling. We offer all kinds of tungsten carbide saw tips for OPP/DIY, professional and industrial saws for your choices for different markets. We have our own mould production line to tailor-make any size of carbide saw tips as per your drawings. Larger saw tip profiles and hand shaped tip profiles to customer specification are available upon request.